"There are more ways to change the world as there are people on earth."
Mohammad Ali
Find your Purpose Live on Purpose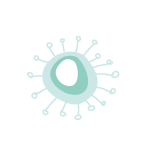 My Quest is Your Quest
​
Lois in the Moment is my journey to reinvent myself yet again. Searching for answers and inspiration from a variety other seekers on the spiritual path.
​
I know my mission, purpose, passion in life and am walking towards it. For me, my … Importance of home, because we moved a lot growing up. It became important to settle into a new environment/experience. So I felt like I belonged.
I have always received 'moments of clarity' 'inspirations' when I was asking myself questions about life, what I wanted, what I was afraid of. It is a bubbling up feeling that I now acknowledge as inspiration 'energy' from my soul, higher self, God, the universe, Google. It is a joyful knowing, being connected, taken care of, and belonging.
For much of my life, like many of us, I have not followed up on my inspirations. Fear of course. Fear of failing, fear of … you name it.
NOW, I refuse to be stopped. I refuse to let YOU be stopped.
Whatever your goals, biz, education, jobs, etc. there always seem to be 'others' who we deem more qualified, xxx, xxx, so we often back down in the face of the competition.
However, when we come from that place of 'joyful knowing' everything is possible.
Please contact me for a free 30 minute consultation.
Remember, life is so much easier to navigate when you have help.