Re-Thinking Where You Live
​
Pt 2: Practical
Improved quality of life, meaningful life. Out of survival mode of living and room for creativity, contribution, Time for self, family, friends, community. Out of debt cycle, more freedom, peace of mind, bright future.
Pt 3: Global minded desire for a world that works for everyone. Respect the land, Respect each other. Create together for the benefit of all. How may I be of service, appreciation, gratitude.
Pt 4: Intentional living a) People want meaning in their lives, want to live on purpose, make a difference on a greater world level, as well as personally, for their life, family, close community.
Local living, local employment, entrepreneurial spirit.
Finding Your Community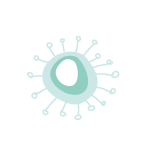 Please contact me for a free 30 minute information session to see if my services fit your needs.
Remember, Life is so much easier to navigate when you have help.