Re-Thinking Where You Live
I believe there is a paradigm for change unfolding; a different mindset of cooperation, collaboration, creativity & caring that will result in a world that works for everyone.
These principles of cooperation and collaboration with others whether through large co-housing organizations or on a home by home basis, can empower us to make positive changes in our lives.
Home Sharing creates a safe/sacred space where people who share a common passion/purpose, can collaborate, co-operate, create, TOGETHER and manifest their ideas, passions out to the community.
Home Sharing/Shared living, is one cost-effective solution to a Canada wide shortage of affordable housing. It not only empowers individuals to take control of their own lives but, learning to share on some level is the key to ending isolation, easing financial burden, and building a caring community.
It is a vehicle that empowers the individual to take control of his life and contribute to this paradigm shift to a vibrant, caring community one neighbor (one home) at a time.
The reduced financial burden of small home living, individual ownership plus shared , household chores, property maintenance, time companionship, shared interests, security friendship, connection is a part of life.
You really have to get to know yourself, what you want, how you want to live, your values, philosophy & habits for intentional living to work.
You must define these values in order to attract people who also share these principles because the compatibility, energy, synergy must be there.
Finding Your Place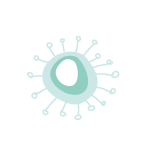 Please contact me for a free 30 minute information session to see if my services fit your needs.
Remember, Life is so much easier to navigate when you have help.