Does this sound familiar?
"I really want/need to do ____________ to this room (this house, basement, garage, garden etc.) so that I can finally have the_________ I really want, but I don't have the time or energy to start and finish the work?" "I can't find anything. There are so many boxes."
Have you been saying this to yourself for weeks, months, years? You are in good company…I'm pretty sure we all have a project we have been putting off.
Focus to Finish a Project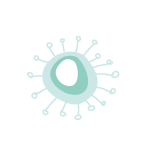 Junk usually piles up until we are really motivated to act, for example we want to reclaim the garage to park a car, or we are starting a new business & need an office.
You see, thinking about it takes minutes, making it happen takes hours, days, & weeks of consistent effort to complete.
Stop feeling guilty! Don't let lack of time & energy keep you from your dream.
Let me help you get on track to achieve the results you desire with a minimum of stress using Radical Tidying to get the job done.
Please contact me for a free 30 minute consultation to plan, start and finish your project. Remember, life is so much easier to navigate when you have help