First impressions count in attracting a buyer and this why staging is so important.
Creating a neutral décor helps the potential buyer visualize your property as their future home.
Equally important in the equation is your home's curb appeal.
If you have started looking at properties for sale, you will quickly see what I mean. I have many years' experience being the owner and the buyer so I understand both perspectives.
There are many tasks to complete before the day of your Open House such as painting, cleaning, making minor repairs, discarding, and donating unwanted items.
Home Staging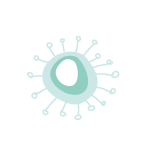 Packing items you plan to take and discarding the old begins the moving process.
Creating an appealing neutral decor using your furnishings, with the possible addition of a few new accessories is quite effective.
Every move is unique so we will start with:
An assessment of what needs to be done inside and out.

A step-by-step plan to accomplish this by your Open House deadline.
Don't get overwhelmed; let me coach and help you through the process.
Please call for a free 30 minute consultation.
Remember, life is so much easier to navigate when you have help.