Re-Thinking Home, 'Creative solutions to going with the flow of life on your terms', began with an urge to improve the flow in my life.
Like most of us, I have a To-Do list that never ends and years of accumulated 'stuff' in closets, the basement and garage that I don't have time or energy to tackle. Meanwhile, my dreams and ideas are consigned to some unknown future.
I want to walk toward my dream but get just as stuck and overwhelmed as you may. I also need help and encouragement from friends and professionals to keep the momentum going.
Re-Thinking Your Life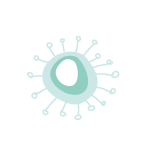 Does this sound familiar?
Well I don't want to wait for 'forever' to come. Do YOU?
Our dreams are about expressing our life's purpose; our talents; what we came here to do.
My purpose is to empower myself and others to make a difference in their lives, their community and the world. What do YOU dream of?
The insight I have culled from my life and work experience………….
Creating and re-inventing "the feeling of home" for myself and others.

Practical skills involving, buying, re-designing, renovating, landscaping, staging & selling for profit, four of my own homes.

Decluttering, re-purposing, re-decorating, and gardening projects for others.

Interests in Feng shui, energy work, dowsing, and Law of Attraction.

Learning to quickly adapt to 'life transitions' in order to restart life in another location.
……… has led me to realize that the task of 'decluttering' is key to getting unstuck and moving magically towards your desired future.
I created Radical Tidying, a Step–by-Step system using some unique techniques to help you achieve this.
You are the author of your transformation, I will provide the guidance, encouragement and hands on help.
Please contact me for a free 30 minute information session to see if my services fit your needs.
Remember, Life is so much easier to navigate when you have help.